Beneficiaries
The Eagle Food & Wine Festival benefits select charities each year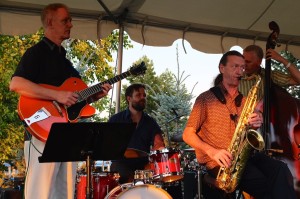 We believe in giving back to our community and for that reason, the Eagle Food & Wine Festival is privileged to benefit local charities.  Past beneficiaries have included the International Winter Special Olympics, Meals on Wheels, The Landing Community Center, the Idaho Humane Society Pet Food Pantry, the Eagle Food Bank, the Idaho Domestic Bird Rescue & Sanctuary, the Wyakin Warrior Foundation, IICACC: Idaho Internet Crimes Against Children Coalition (Child Victim Fund), the Boys & Girls Clubs of Ada County, and Special Olympics Idaho.  In the past five years alone, the Eagle Food & Wine Festival has donated more than $54,500 to local charities!
The 11th Annual Eagle Food & Wine Festival will benefit:


The Eagle Community Foodbank
and the Ada County Sheriff's K9 Unit!
Thank you to our wonderful guests for your continued support of these worthwhile charities in our area!